Meet Us
Student Sponsor Partners (SSP)'s team is comprised of dedicated and diverse professionals who are committed to our mission of providing quality education to NYC high school students to ensure they reach their highest potential.
Leadership and Staff
Denise Durham Williams
Executive Director
Mrs. Denise Durham Williams became the Executive Director of Student Sponsor Partners in May 2014. She joined the not for profit sector in 2009 after spending thirty accomplished years on Wall Street at JP Morgan Chase and CitiGroup. In 2009, Mrs. Durham Williams was chosen to lead One Family, a not for profit whose mission is to end family homelessness in Massachusetts. As the Executive Director, she expanded One Family's Scholarship program statewide and successfully advocated for improved community and housing resources to low income, at-risk homeless families in Massachusetts. In 2013, Mrs. Durham Williams moved back to New York and became the President of Kids in Distressed Situations, a national not for profit providing over $100MM in clothing, books, toys and other kids essential products to children in need. Mrs. Durham Williams is a graduate of Tufts University with a B.A. in Economics. She also successfully completed graduate level management training in corporate finance, risk management, and real estate finance.
Favorite quote – "Intelligence without ambition is a bird without wings." – Salvador Dali
Jasmine Alfonseca
Manager, Career and College Program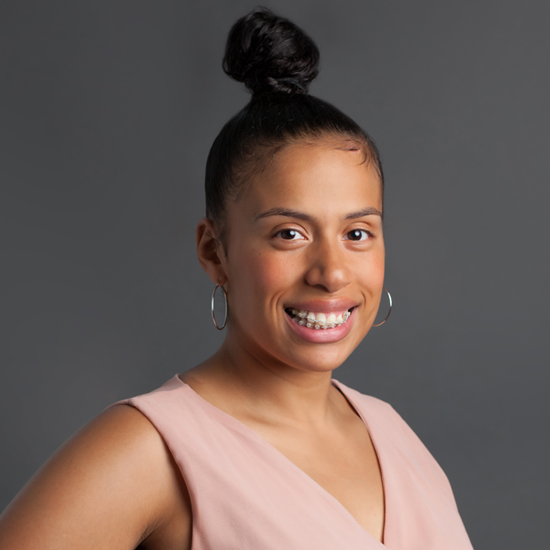 Jasmine joined SSP in 2014 as the Program Officer and was promoted to Manager of SSP's Career and College program in October 2015. Jasmine is responsible for designing and implementing a comprehensive and sustainable program on career and college prep, readiness, and persistence for all SSP students. She also works with SSP's Relationship Managers as the direct contact and resource for all SSP in-school coordinators, students, and mentors in the career and college space. Prior to joining SSP, Jasmine worked as an Academic Advisor at BMCC-CUNY. Jasmine has a B.S. in Psychology from Barnard College, Columbia University.
Favorite quote –  "I am equal to everything and anything that is around me." – Zoe Saldana 
Kadacia Cooper
College and Career Program Fellow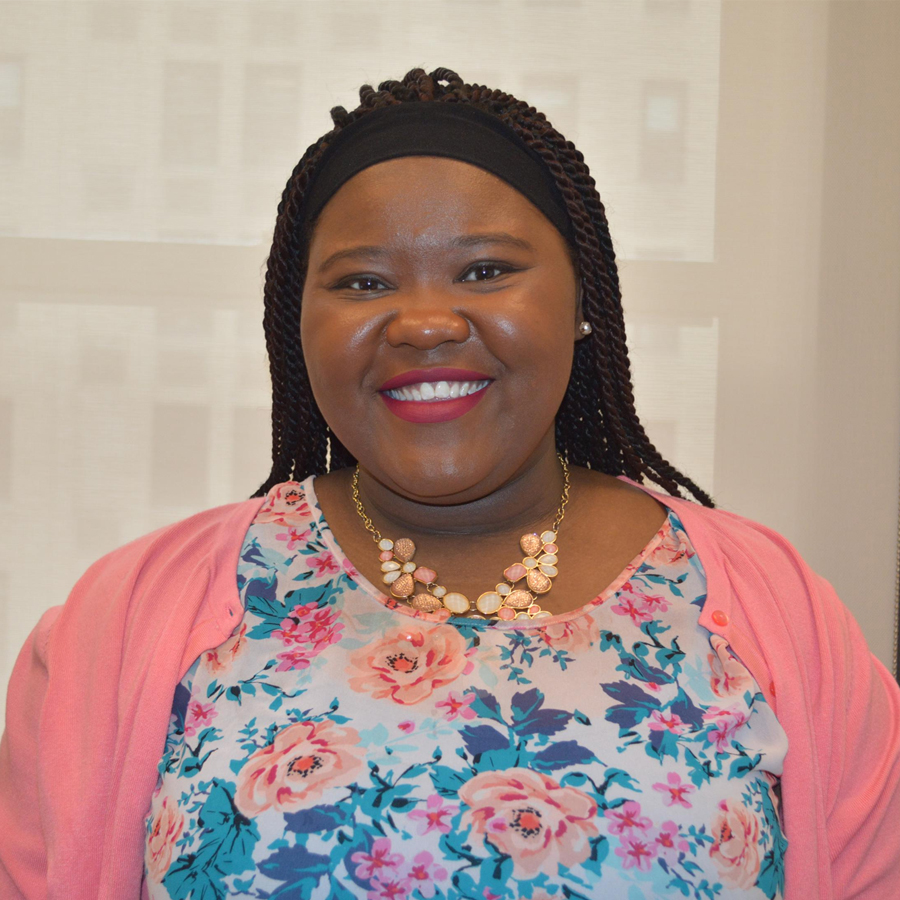 Kadacia joined SSP in September 2016 as the College and Career Program Fellow. She is responsible for sharing freshmen S.M.A.R.T goals with mentors, tracking student participation at SSP workshops and arranges college visits for students. Prior to joining SSP, Kadacia was attending graduate school full-time and interning at The Leadership Program to support overaveraged and under-credited high school students. Kadacia has a B.A. in Psychology and a Master of Social Welfare (MSW) from Stony Brook University.

"You may encounter many defeats, but you must not be defeated." – Maya Angelou
Dafina Davis
Recruitment and Relationship Manager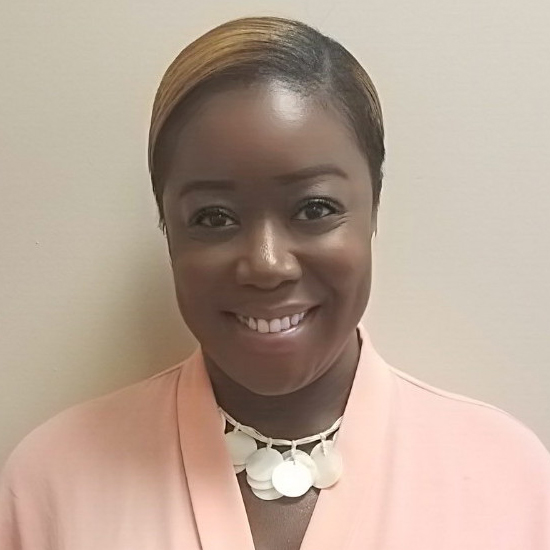 Dafina became part of the SSP team as a Relationship Manager in 2012. Dafina was promoted to Recruitment and Relationship Manager in 2016. She works directly with students and faculty at nine of SSP's partner schools to ensure students and families are supported. Dafina is also responsible for recruiting and interviewing prospective students. Prior to joining SSP, she served as a case manager for the Catholic Charities Neighborhood Services. She has a B.A. in History from SUNY Stony Brook University. Dafina is a proud alumna of the SSP program, and graduated from SSP partner school Bishop Loughlin Memorial High School in Brooklyn.
Favorite quote – "With confidence, you have won before you have started" – Marcus Garvey
Rachel Finlaw
Program Assistant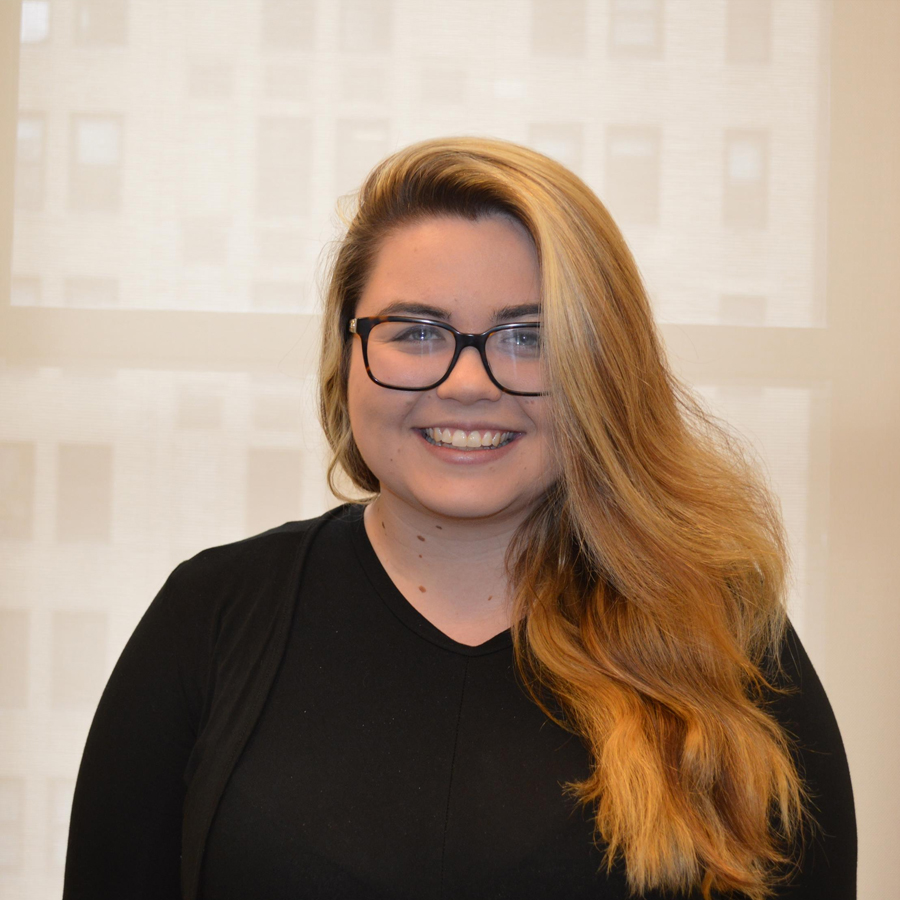 Rachel joined SSP in September of 2016 as the Program Assistant for the Schools Team. As the Program Assistant, Rachel ensures that students and families at SSP's partner schools are supported and reaching their full potential. She also assists with all tasks related to onboarding new students for the program. While earning a B.A. in Communication and Sociology from the University of Connecticut, Rachel worked for UConn's Programs Office and was the Outreach Chair for the Student Union Board of Governors. After graduating from UConn, Rachel was a Community Outreach Intern for the National Down Syndrome Society before joining SSP.
Favorite quote – "I've learned that people will forget what you said, people will forget what you did, but people will never forget how you made them feel." – Maya Angelou
Angel Francis
Director of Student and School Relations

Angel Francis joined the SSP team in January 2013. In 2016, Angel was promoted to Director of Student and School Relations. As Director of Student and School Relations, Angel oversees student achievement, partner school relationships, and new student recruitment. Prior to becoming the Director of Student and School Relations, Angel served as the Director of Philanthropy. In that role, she managed foundation relationships, oversaw fundraising event planning, most notably the annual Founder's Dinner, and created all annual fund fundraising appeals. Prior to joining SSP, Angel spent more than six years with consulting firm DCM designing and executing individual giving, membership, and subscription campaigns for national arts & cultural organizations. Angel holds a B.A. in vocal performance and music business from Otterbein University and a master's degree in vocal performance & pedagogy from Ohio University.
Favorite quote – "…it matters not what someone is born, but what they grow to be!" ― J.K. Rowling, Harry Potter and the Goblet of Fire
Kaitlin McTighe
Director of Development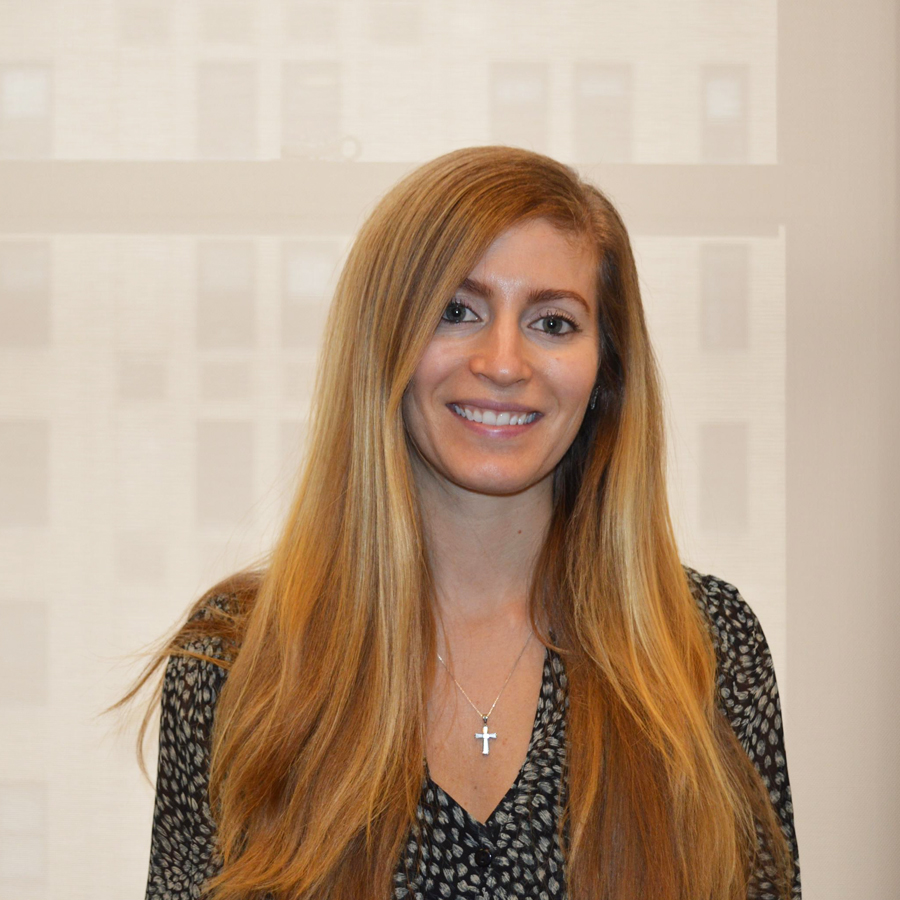 Kaitlin McTighe joined the SSP team in April 2017. As Director of Development, Kaitlin oversees the recruitment and relationship management of financial sponsors, foundations, and corporate partners. She also oversees fundraising event planning and all annual fund appeals. Prior to becoming the Director of Development, Kaitlin served as the Managing Director of External Engagement for Citizen Schools New York, overseeing foundation, corporation, public funding, individual, and event fundraising for the organization. She also worked as a Corporate Relations Officer at New York Cares and has experience fundraising for special events from her prior work at the Leukemia & Lymphoma Society. Kaitlin holds a B.A. in Psychology from the University of Maryland, College Park.


Favorite quote –  "We have what we seek, it is there all the time, and if we give it time, it will make itself known to us." – Thomas Merton
Stanley Ramdhany
Program Fellow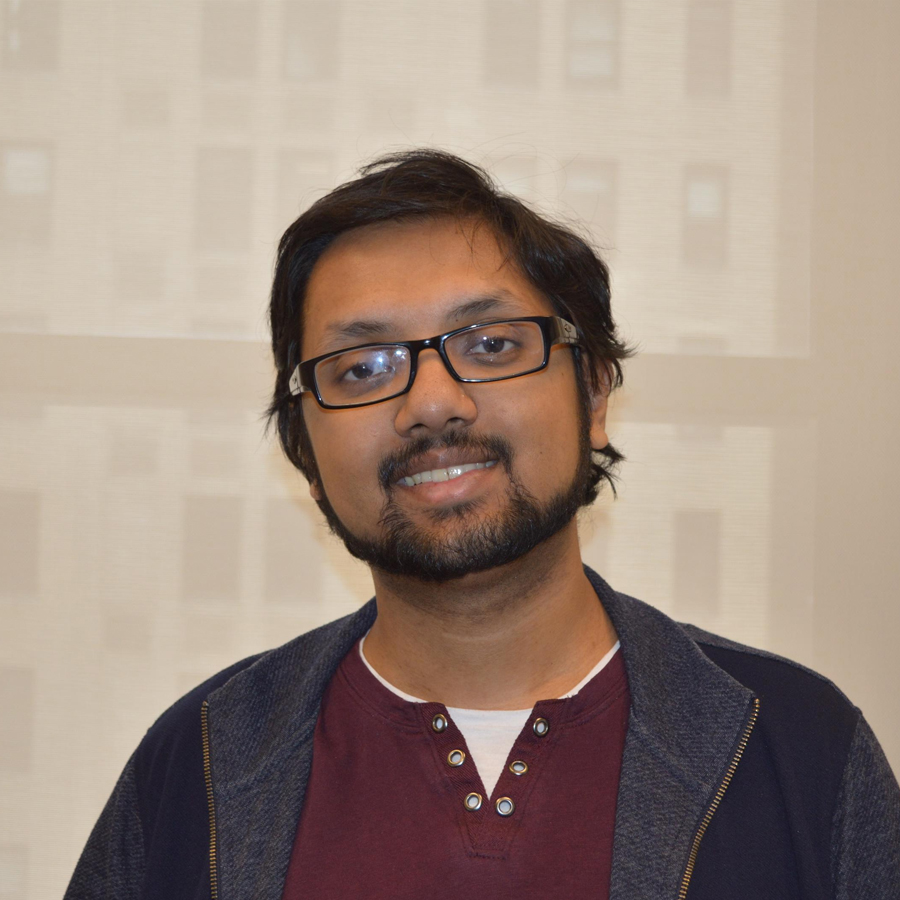 Stanley joined SSP as a Program Fellow in January 2017 to support SSP's mentoring program and the communication department.  Stanley facilitates and tracks the progress of mentor-mentee relationships by fielding questions and providing support to mentors, scheduling mentor-mentee introductions, and overseeing the logistics of events, trainings, and orientations.  He is also responsible for operating SSP's social media channels outreach and works on the graphic design and layout of SSP's communications, including the monthly newsletter and other marketing materials.  Before becoming part of SSP's staff, Stanley was a student, and he earned both a B.A. in Sociology from Columbia University and a Bachelor of Social Science from SciencesPo Reims in France as part of the Dual BA Program Between Columbia and SciencesPo in 2016.  

Favorite quote –  "…feeders of all nations plant on / Regardless of all else / Save that the job be done." – Rajkumarie Singh
Jennifer Solar
Director of Communications & External Relations
Jennifer joined Students Sponsor Partners (SSP) in August of 2015 as the Director of Marketing and Communications and was promoted to Director of Communications and External Relations in September 2016. Jennifer is responsible for the creation and implementation of the organization's communications strategy as well as manages the mentor program. Prior to joining SSP, Jennifer served as the Director of Communications and Media Relations for Advocates for Children of New York (AFC). Jennifer also worked at Edelman Worldwide as a Public Relations Multicultural expert. Her expertise includes providing public relations counsel to clients, including Amazon, Royal Caribbean Cruises, Burger King, The Apollo Theater, Novartis, Pepsi, and Abyssinian Baptist Church. Jennifer holds a B.A. in English Literature from Long Island University and an M.A. in Education from Hunter College.
Favorite quote – "Education is the passport to the future, for tomorrow belongs to those who prepare for it today." – Malcolm X
Julia Spector
Development Associate
Julia joined SSP as the Development Assistant in August of 2015. Julia was promoted to Development Associate in August 2016. As Development Associate, Julia supports the Director of Philanthropy and the Director of Major Gifts and Volunteerism to maintain and increase funding for SSP programs. Julia works on processing gifts, acknowledging donors, conducting foundation and donor research, administering invoices, assisting with event planning, and managing constituent records. While earning a B.A. in Political Science and Music from Syracuse University, Julia was the President of Amnesty International at SU. She was also the Environmental Protection Project Leader at New York Public Interest Research Group (NYPIRG) and was a part of UNICEF at SU as well as Students of Sustainability.

Favorite quote – "The secret of happiness is to see all the marvels of the world, and never to forget the drops of oil on the spoon." – Paulo Coelho, The Alchemist
Ebony Wiggins
Program Associate
Ebony joined SSP in 2014 as a Program Fellow and was promoted to Program Associate in June of 2015. Ebony works with the Director of Major Gifts and Volunteerism and facilitates high-quality, high-impact relationships between roughly 1200 mentor-mentee pairs. Ebony ensures the mentor on-boarding experience is smooth and efficient and provides training to new mentors. She also works to identify mentor/mentee pairs who need additional support and implements strategies to improve relationships and increase student success. In addition, Ebony collaborates with the Marketing Director to enhance the communication strategy with mentors. Prior to joining SSP, Ebony interned at Fashion Delivers | K.I.D.S. Ebony has a B.S. in Child Development & Family Relations from North Carolina Central University and a master's degree in Nonprofit Management from The New School.
Favorite Quote – "Never underestimate the power of dreams and the influence of the human spirit. We are all the same in this notion: The potential for greatness lives within each of us." – Wilma Rudolph
Board of Directors
Christopher J. Niehaus
Chairman of the Board
GreenOak Real Estate
Kevin J. Conway
Vice Chairman of the Board
Clayton, Dubilier & Rice, LLC
James P.Healy
Vice Chairman of the Board
Capra Ibex Advisors, LLC
Robert H. Niehaus
Vice Chairman of the Board
GCP Capital Partners LLC
William D. Anderson Jr.
Evercore

Robert P. Brennan
Betsy Cohen
Teneo Holdings
Edward F. Cox
Patterson, Belknap, Webb & Tyler LLP
Susan Dunne
Megan Flanigan
Sidney E. Goodfriend
American Corporate Partners
Brian Hoffmann
McDermott Will & Emery LLP
Andrew Horrocks

Robert H. Huntington
Credit Suisse
Alfred F. Hurley, Jr.
Steven Lipin
Brunswick Group LLP
Peter J. Lyon
Goldman, Sachs & Co.
Aloysius (Ish) McLaughlin
Citigroup
Thomas R. Mercein
Credit Suisse
Henry Mulholland
Grove Hill Partners, LLC
Lora Robertson

Dr. Valerie Ann Rowe
Michael Schaftel
Morgan Stanley
Stephen M. Schiller
Robert Spencer
Goldman, Sachs & Co.
John Stossel
Fox Business
Chairman's Council
Russell L. Carson
Welsh, Carson, Anderson & Stowe
Kevin J. Conway
Clayton, Dubilier & Rice, LLC
Brady W. Dougan

James P. Healy
Capra Ibex Advisors, LLC
Colm Kelleher
Morgan Stanley
Robert H. Niehaus
GCP Capital Partners LLC
Adebayo Ogunlesi
Global Infrastructure Partners
Leadership Council
Allison Lucchese
Co-Chair
Morgan Stanley
Ricardo A. Watson
Co-Chair
JP Morgan Chase
Jared Ailstock
Goldman Sachs
John Anselmi
Sullivan and Cromwell
Jason Aronson
Columbia University
Nicole Beserra
Saks Fifth Avenue
Jack Conway
Bank of America Merrill Lynch
Sam Cooley
Macquarie Capital
Chris Day
Credit Suisse
Tim Deygoo
Bank of America Merrill Lynch
Chidi Erike
SocialCode
Andy Flynn
Goldman Sachs
Henry Flores
Time Warner Inc.
Amy Greenstein
Empire State Development
Laura Hunt
Quad Capital
Sagar Kadakiya
BMO Capital Markets
Mike Kaicher
Morgan Stanley
Robert Kirk
Castleton Commodities
Caitlin Marcoux
Pricewaterhouse Coopers
Amir Mohammed
Thomson Reuters
Chris Neamonitis
Goldman Sachs
Danya Perry
MacAndrews & Forbes
Chris Peyser
Kelso and Company
Kevin Song
Soros Fund
Nick Sophinos
Goldman Sachs
Ellie Berlin Stover
Tory Burch

Flanigan Society
The Flanigan Society, named for Student Sponsor Partners' late founder Peter Flanigan, honors organizations and individuals who have donated more than $1 million over the course of Student Sponsor Partners' history.
Diocese of Brooklyn
Carson Family Charitable Trust
The Clark Foundation
Lisa and Richard Cashin
Dee and Kevin Conway
Credit Suisse Americas Foundation
Credit Suisse Fixed Income Division
David J. and Marilyn B. Dunn
Peter M. Flanigan
Amy and Jim Healy
Katherine and Peter Lyon
Goldman, Sachs & Co.
The Heckscher Foundation for Children
The Kovner Foundation
Morgan Stanley
Kate and Robert Niehaus
The Partnership for Inner-City Education
Valerie and Jack Rowe
Peter Jay Sharp Foundation
William E. Simon Foundation
Tiger Foundation